Plisson is born from the union between tabletterie, the shaping of noble materials such as horn, ivory or exotic woods, and brushwork, whose work is based on the choice of beautiful materials and in the particular know-how of fibre placement. It is a family adventure that is rapidly taking off thanks to the invention of the modern shaving brush.
1808
The history of Plisson is part of the great tradition of French luxury. Founded in Paris in 1808, Plisson is the oldest shaving brush factory in the world. The Manufacture quickly acquired great notoriety and became Napoleon's official supplier. For a long time, the symbol of the brand was the eagle in tribute to Napoleon. A myth was born.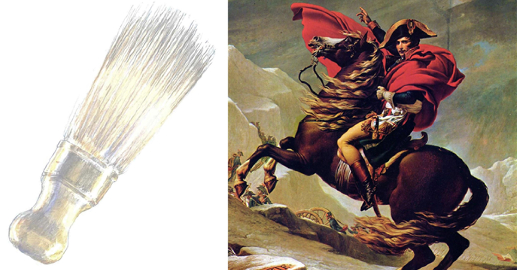 1855
The first patent is filed for a shaving brush with a porous frame for easy maintenance. Numerous patents followed, for example in 1899 for an unbreakable bowl. Plisson was also rewarded at numerous world exhibitions, notably in 1855 for his stoneware, earthenware and crystal badgers.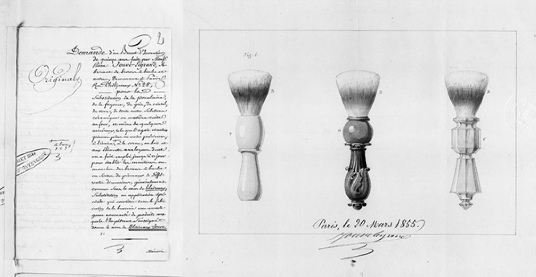 1900
At the beginning of the 20th century Plisson continued his quest for excellence and was awarded a silver medal at the 1900 Universal Exhibition. Other patents were registered, such as in 1902 for a single beard brush assembly, or in 1906 for the famous brush cement. Innovation is at the heart of Plisson and this is what has allowed the brand to stand the test of time.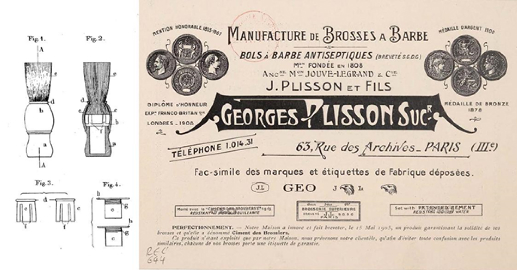 1934
The brand is diversifying, selling a complete range from toothbrushes to manicure sets. It offers travel kits that allow men to take care of themselves on the go. In 1934, it introduced models of make-up brushes that it sold to women through its Brosafar brand, which remained in business until the 1970s.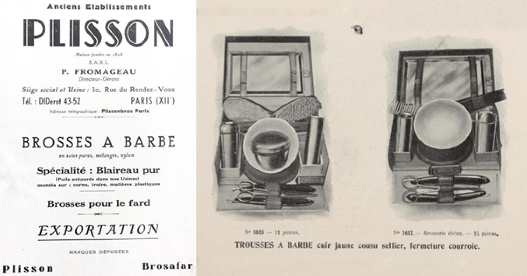 1993
The Parisian brand moves the production to the Côtes d'Armor, and thrives in this beautiful region of Brittany.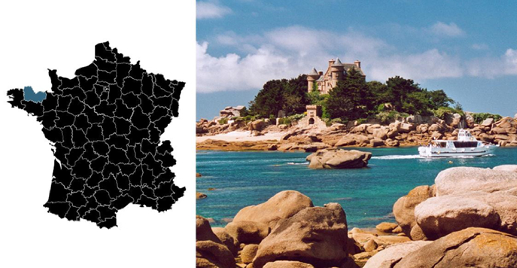 1999
Plisson integrates the Joris Brand, which offers high-quality shaving accessories that are highly appreciated by professionals and wet shaving enthusiasts alike. Both brands share the same values of excellence and innovation. Many of the timeless models still on offer today are the result of the work of Joris Viart, creator of the Joris brand and inventor at heart.
2020
Today Plisson is a family business that continues to innovate in the world of male beauty. Plisson offers a complete range of shaving products: razors, shaving brushes (natural or synthetic fibre bristles), cosmetics, hairbrushes, beard and moustache. The manufacture is always developing more and more natural, responsible products, and of course produced in France with a unique know-how transmitted from generation to generation.